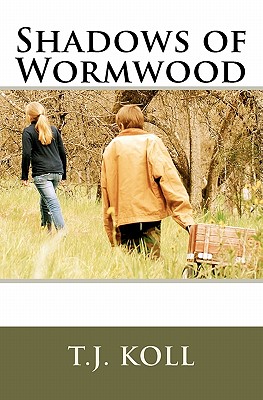 Shadows of Wormwood (Paperback)
Createspace Independent Publishing Platform, 9781461094616, 294pp.
Publication Date: April 15, 2011
* Individual store prices may vary.
Description
Short, tough and painfully outspoken, Bitsy Cooper is far from your ordinary thirteen-year-old. While other girls her age worry about boys and clothes, "Itsy-Bitsy" spends her days skipping class and slugging it out with neighborhood bullies. Unfortunately, that tomboy-tenaciousness proves useless in dealing with her alcoholic father, her fanatically religious mother, or the anguish of losing her older brother on a foreign battlefield. Still struggling with that profound grief and caught in the middle of her parents' disintegrating marriage, Bitsy is suddenly confronted with a new challenge: protecting her little brother from a sadistic schoolyard delinquent who seems intent on putting him in the hospital...or worse. But to save her younger brother and indeed her family, Bitsy must do far more than simply stand up to yet another bully-she must overcome her own tempestuous spirit and the heartache from which it springs. Filled with rich characters and unabashedly honest storytelling, Shadows of Wormwood explores the nature of pain and fear in our modern era and their impact on society's most important institution-the family. Adult themes and language.
About the Author
T.J. Koll is an award-winning author and writing instructor currently living in eastern Kentucky. When not penning novels like Shadows of Wormwood and The Sultan, he can usually be found spending time with his lovely wife or chasing after his spirited two-year-old son.