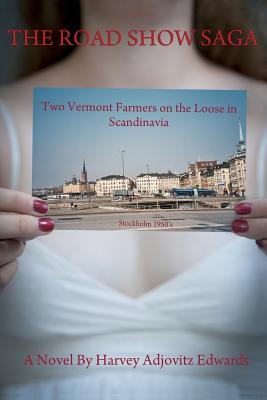 The Road Show Saga (Paperback)
Two Vermont Farmers on the Loose in Scandinavia
Createspace Independent Publishing Platform, 9781461141945, 340pp.
Publication Date: June 29, 2012
* Individual store prices may vary.
Description
Small town racism, illegal business ventures, and those loving, Nordic women - Sonja the Saint, Swivel Hips, Three-nippled Babette, Red Sigrid, Carlotta the three hundred pound German sex fiend, elf-like Anni- are enmeshed in the lives of two Vermont Yankees who are cruising through Scandinavia. The wild joyous times mix with the pain of separation and isolation. This creates an unforgettable portrait of two young men in search of life - and themselves. As riotous as it is intensely personal, The road Show Saga captures the essence of the GI and the "expat" who in the 1940's and '50's, settled in post-war Europe. Clarity, humor and eventual tragedy fill Harvey Edwards's first novel.
About the Author
Harvey Edwards wrote five non-fiction books and published numerous articles and photographs in magazines in the US and Europe. Through is company, Edwards Films, he produced and distributed his short films, many of which won prizes in international film festivals. His books and films have been distributed to schools, colleges, individuals, and shown on television in many countries. He lived with his French wife in Eagle Bridge, NY, raised fingerling potatoes, skied, and bicycled the countryside.