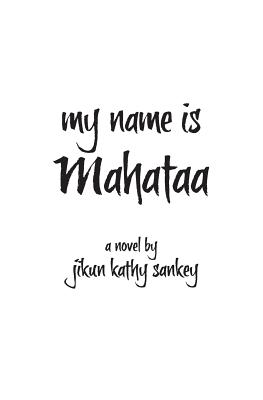 My Name Is Mahataa (Paperback)
Createspace Independent Publishing Platform, 9781461168799, 306pp.
Publication Date: August 4, 2011
* Individual store prices may vary.
Description
This is Book Two of a Trilogy. The story opens in the summer of 1902 in a rural village in the northern peninsula of an island in the East China Sea, where a young girl Mahataa is born. She arrives as a High Born One in a matriarchal culture.The story revolves around little Mahataa as she grows under the tutelage of three brilliant teachers sent from the spirit realm to instruct her in the high arts. An Old Monk teaches her Clear Mind Meditation, the defensive martial art of Tai Chi and Taoist Alchemy. She receives secrets from the High Priestess and the village Medicine Woman. All of the secret arts are important, but tantamount are the instructions in Clear Mind Meditation and Taoist Alchemy. These particular instructions hold the key to world peace and global unity. Also, a certain Treasure Box that has been hidden and guarded by her great-grandmother is soon passed to her. The Treasure Box when opened will reveal her karma and life's purpose as well as catapult her to unimaginable powers. There is a Dark Sorceress in desperate search of the Treasure Box to inherit its power in order to establish an era where Darkness reigns supreme.
About the Author
Jikun Kathy Sankey, aka, Kathleen A. Sankey, OMD, LAc, is a Doctor of Oriental Medicine and Licensed Acupuncturist in the State of California. She was licensed in 1985 and received her doctorate in 1986. She served as an Examiner for the Acupuncture Examining Committee under the California State Board of Medical Quality Assurance from 1985 to 1990. Dr. Sankey has been in private practice since 1988 treating patients with acupuncture, nutrition, Chinese and Western herbs, and Jin Shin Jitsu. She began Vipassana Meditation at the California Vipassana Center in Northfork, California in 1992 and participated in retreats for three years. In 1995 she began training in a Rinzai Zen Monastery known as Sogen-ji in Okayama, Japan, with Zen Master Shodo Harada Roshi where she continues to train in Japan and on Whidbey Island, Washington. She is currently involved in the Rinzai Zen Koan training under Shodo Harada Roshi. She received her dharma name, Jikun, from Harada Roshi at Sogenji in April 2000. She heads the One Drop Zendo of Los Angeles which is a zen group affiliated with Sogen-ji Monastery in Okayama. She has also opened her zendo for weekday sitting. In addition to her acupuncture license, she holds a B.A. in French language from the University of Hawaii, and two certificates from the University of Paris at Sorbonne where she spent one year of study.