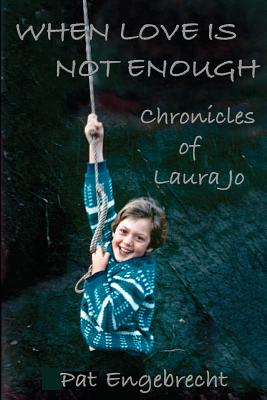 When Love Is Not Enough: Chronicles of Laurajo (Paperback)
Chronicles of Laurajo
Createspace Independent Publishing Platform, 9781461185789, 324pp.
Publication Date: August 6, 2012
About the Author
Pat Engebrecht traveled the journey with her daughter, LauraJO (LJ) who was diagnosed with BPD, Borderline Personality Disorder, in 1978, a time when this disorder was not recognized as a legitimate illness...a "wastebasket" diagnosis. She experienced first-hand the treatment of the medical profession toward parents of young adults suffering from this disorder...a judgement that the disorder was caused by poor parenting: abandonment, sexua/physical abuse. An indictment often held by today's medical personnel. LauraJo created a personal CD singing her pain and her love for those who reached out to her: www.createspace.com/2024149. Mrs. Engebrecht is a published author of poetry, short stories and articles and two young adult novels. Under The Haystack, published in 1973 by Thomas Nelson was nominated for the Newbery Award. www.createspace.com/3850853 and Promise of Moonstone www.createspace.com/33850856 Mrs. Engebrecht entered the business world in 1983 incorporating a minority-owned construction company, L & L Developers, to become one of the first women in the building business in Rochester, New York.
Advertisement