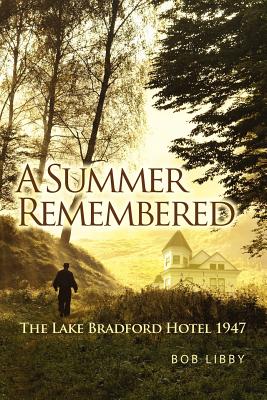 A Summer Remembered: The Lake Bradford Hotel 1947 (Paperback)
The Lake Bradford Hotel 1947
Createspace Independent Publishing Platform, 9781461194231, 284pp.
Publication Date: October 25, 2011
About the Author
This is Bob Libby's first work of fiction.A retired Episcopal priest, his earlier books have been in the religion field, dealing mainly with forgiveness, grace and faith. A SUMMER REMEMBERED is based loosely on the author's experience in the summer of 1947. Is this fiction or an autobiography? "At my age,"says Libby, "fact and fantasy tend to blur." A Long Islander by birth he holds an AB degree from Emory University and two graduate degrees from the University of The South. He is an award winning international jourmalist and has served on the national staff of the Episcopal Church as director of radio and television. His pastoral ministry has been mainly in Florida, where his last assignment was as interim dean of historic Trinity Cathedral, Miami. In retirement he is a speaker for Food For The Poor and a holiday chaplain on cruise ships, including the QE2. He and his wife Lynne, a professional artist, live on Key Biscayne, Florida. They have five children, seven grandchildren and three great-grandchildren.
Advertisement