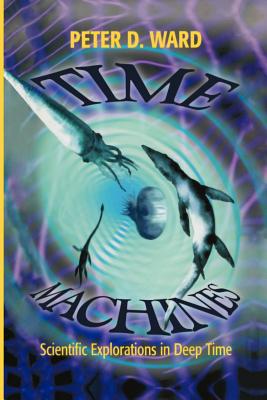 Time Machines
Scientific Explorations in Deep Time
Paperback

* Individual store prices may vary.
Other Editions of This Title:
Hardcover (9/22/1998)
Description
I n modem times, science has brought the past-and so many of its creatures-back to life via intellectual inquiry, application of the scientific method, and some extraordinary technology that has recently been devel- oped. The wonder of the process is that such a rich and vivid understanding of the deep past has been generated from such scanty evidence: broken bones, lithified shells, fossil leaves, and even simple layered rocks. The sci- entists who have contributed to this work have woven rich tapestries of an- cient times, and their weaving, which is an adventure in itself, is the subject of this book. It is as if true time machines existed, enabling us to retreat through time's mists into the past, to examine the then-living as though liv- ing still, to visit ancient worlds and reconstruct the lives their denizens led. vii TIME MA HINES The past tantalizes us; it is part of our nature to seek clues about an- cient times and our origins. Yet the past is far more than just some moment in time. In our own lives, for instance, it is also place, people (and other liv- ing things), and history. Take the first day of school: the desks and posters, the windows and chalkboards, the people who left us there, the people we met. So, too, for paleontologists and archeologists is the deep past a conver- gence of time, place, inhabitants, and their history or biological interactions.
Copernicus Books, 9781461272397, 241pp.
Publication Date: September 27, 2012