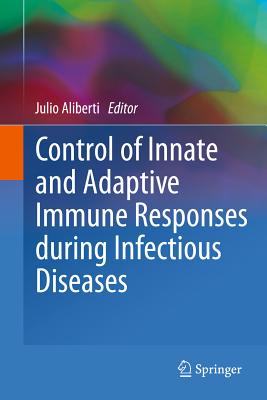 Control of Innate and Adaptive Immune Responses During Infectious Diseases (Hardcover)
Springer, 9781461404835, 178pp.
Publication Date: September 21, 2011
Other Editions of This Title:
Paperback (12/6/2014)
* Individual store prices may vary.
Description
Upon infection the host needs to mount vigorous immune response against pathogen in order to successfully control its replication. However, once the infectious agent is controlled or eliminated, host cells need to signal the immune system to slow or cease its activities. While vast knowledge has been accumulated through the years on the mechanisms involved in the initiation and effector phases of the immune responses, the pathways triggered in order to modulate or end innate and acquired immunity are becoming more evident as evidence for its relevance comes to surface. Due to its biological power, evidence has surfaced indicating that eventually pathogens may take advantage of such regulatory pathways in order to escape effector mechanisms and progress to persistence. This book will discuss several cellular pathways involved in controlling immune response in the context of infectious diseases, their biological consequences and potential "hijack" of these pathways for the benefit of pathogen leading towards pathogen persistence as opposed to clearance.