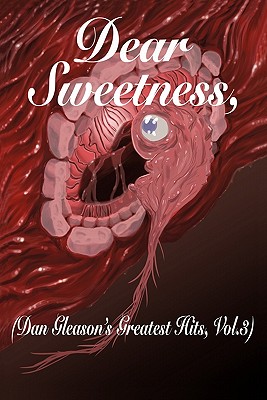 Dear Sweetness (Paperback)
(dan Gleason's Greatest Hits, Vol. 3)
iUniverse, 9781462005536, 60pp.
Publication Date: April 13, 2011
* Individual store prices may vary.
Description
I met this lady at the bar last night and she was fffffine. I had just won a Pickle card so's I was feelin' pretty good, so's I walk up to the woman and I tell her I'll take her out and I'll get us some steaks and some cigarettes, if she's a willin'. So's, that's what we do. Next thing you know we're makin' love on the beach- I mean rrrreally goin' at it. And then all these Boy Scouts come along, and they start cheerin' us on- I mean a hoopin' and a hollerin' It was out of sight, man But then suddenly, next thing you know, it's over, right, and the woman, she done tells me she's only 16
Dan Gleason was born to live for a thousand years. He is guardian of the door, ruler of the triple universe, and lord of the mountain with blazing golden peaks that outshine the light of the sun. Dan Gleason's anger takes the form of a mighty, four-headed lion- he is slayer of the three-eyed buffalo demon and has ridden the horse swift as thought and the great king of serpents. His phallus is a dangerous weapon. All men have Dan Gleason as their soul. He bears the mark of the lotus and drinks sacred ambrosia. To put it plainly Dan Gleason is the shit.