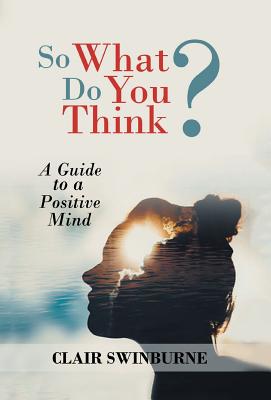 So What Do You Think?: A Guide for the Teenage Mind (Hardcover)
A Guide for the Teenage Mind
iUniverse, 9781462029365, 112pp.
Publication Date: July 27, 2011
Description
We all need take care of our mental health. But just how do you accomplish this? In "So What Do You Think?" author Clair Swinburne helps teenagersunderstand the natural workings of the mind and uncovers interesting facts about what affects our reality to provide insights into how to achieve positive results in life.
"So What Do You Think?" examines the attitudes, outlooks, and mindsets that produce success in life. It reviews how the mind works and how it can impact your behaviour, your reality, the things you attract into your life and your body to give you a better understanding of how to best take care of your mind. This analysis will provide a deeper knowledge about what works for you and what doesn't.
Using anecdotes and humour, Clair helps you learn new perspectives, and strategies that can improve your well-being and produce more positive attitudesand results. "So What Do You Think?" also outlines ten practical techniques to help you begin looking after your mental health now.
Advertisement