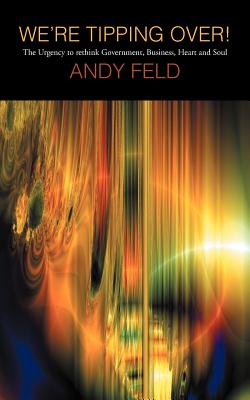 We're Tipping Over!: The Urgency to Rethink Government, Business, Heart and Soul! (Paperback)
The Urgency to Rethink Government, Business, Heart and Soul!
iUniverse, 9781462058310, 144pp.
Publication Date: November 14, 2011
Description
"It's time to wake up, and this book will help. You get to choose where you will be when the tipping starts. It helps to have a guide and this is a good one" William Gladstone, author of THE TWELVE and THE GOLDEN MOTORCYCLE GANG, producer of the Film, TAPPING THE SOURCE
"A must read Andy Feld's new book is an insightful guide to anyone wishing to take the next step to live the life they want in "The New Normal" Leili Mckinley, Founder, CONSCIOUS BRANDING: Your Identity is Your Destiny. www.leilimckinley.com
"Finally, a message of hope and happiness in a chaotic world. Andy is not only on target with the current reality, but also offers a positive solution; A breath of fresh air" Charles Water, Founder of Master Water's Moving Meditation System masterwatersmovingmeditation@gmail.com
We have reached a societal evolutionary tipping point and urgent action is required The politics of government, the lack of business integrity, and our own refusal to accept personal responsibility have created an environment where the life we have known for decades is now unsustainable. Andy offers immediate tools for action He gives a unique and inspiring blueprint for change, personal growth, and abundance, in the years to come.
Advertisement