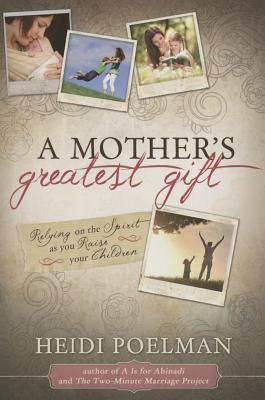 Mother's Greatest Gift (Paperback)
Relying on the Spirit as You Raise Your Children
Cfi, 9781462116058, 176pp.
Publication Date: March 10, 2015
* Individual store prices may vary.
Description
Strengthen your connection with the Spirit and learn to depend on the Lord for all your parenting questions. This inspiring and insightful book shares personal stories, research, and interviews that will teach you how to seek out the Holy Ghost. Learn to keep the Spirit in your home so you can have help with whatever parenting problem comes your way. Whether your children are tiny, teenaged, or grown, this book will keep you connected to the best gift you could have as a mother and the best one you can pass on to your children-a legacy of listening to the Spirit's still, small voice.