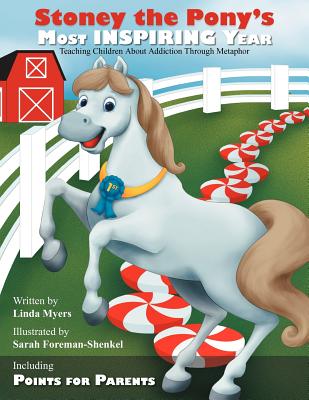 Stoney the Pony's Most Inspiring Year (Paperback)
Teaching Children about Addiction Through Metaphor
Inspiring Voices, 9781462403110, 36pp.
Publication Date: September 27, 2012
* Individual store prices may vary.
Description
Stoney the Pony just can't stop eating peppermint candies. When Stoney becomes addicted to the candies, his friends are concerned about the changes they see in him. He's no longer the same Stoney the Pony who everyone knows and loves.

Stoney was once a beloved neighborhood favorite who helped children win blue ribbons at the shows. Now he becomes so preoccupied with peppermint candies that he sneaks out one night to steal the treats from the horses in a neighboring barn. When his pals realize how sick Stoney has gotten, they step up and intervene to find him the help and support he needs.

When addictions affect family members, it is important to find a way to explain what is happening to the children in the family. Offering an engaging story as well as "Points for Parent," with important facts about addition for parents to share with children, Stoney the Pony's Most Inspiring Year handles the topic of addition in a manner that can enable children to better understand what addiction is and how it affects the people they love.