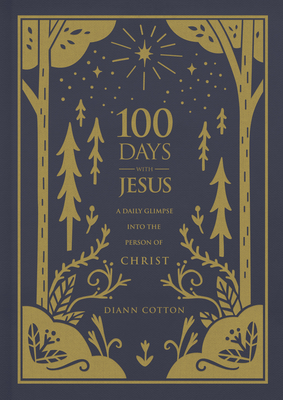 100 Days with Jesus (Hardcover)
A Daily Glimpse into the Person of Christ
B&H Books, 9781462740970, 224pp.
Publication Date: September 1, 2017
* Individual store prices may vary.
Description
How do you capture who Jesus really is? What words would you use to describe Him?
Explore the endless possibilities with these 100 names and attributes, pulled directly from
Scripture, and presented with uncommon clarity and depth. Full in scope. Rich in devotion.
Through prayers and insights that widen your view of Jesus' nature and purpose, you will see
Him in ways you've perhaps never noticed before—specific to your need, complete in His love
for you. You won't just be informed. You'll be transformed. One day at a time, 100 days in a
row, inspired toward a deeper, more knowing sense of worship . . . for a lifetime.
About the Author
DIANN COTTON, along with her husband, Larry, leads the Austin Stone Institute, a Leadership Development Residency Program of Austin Stone Community Church in Austin, Texas. Mother of three adult children, her passion is equipping others to know Jesus, to love His gospel, and to live on mission.