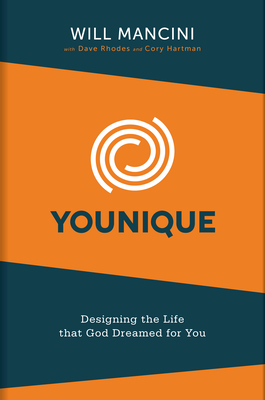 Younique (Hardcover)
Designing the Life that God Dreamed for You
B&H Books, 9781462766673, 208pp.
Publication Date: January 7, 2020
* Individual store prices may vary.
Description
God created you with unique potential and placed you on planet Earth for a specific purpose.
 
But in the busyness of life and the activity of church, you've probably never identified your specific calling in a way that brings life-changing clarity. Unfortunately, most people haven't. Like a distinct echo, the promise of life with a vision remains elusive, drowning under the demands of work, the messiness of family, and the stuff that all Christians are supposed to do.
 
Younique exists to help you discover, even in the midst of the chaos, your divine design. 
 
Your divine design—God's design for your life—is more knowable than you realize. You are God's workmanship created in Christ Jesus to do good works, which he has prepared in advance, that you should walk in them. With the right tools, you can discover your life vision and align your life vocation. You can and should know your Life Younique—your God-given identity and your God-inspired dreams. Most importantly, you can discern and design the practical next steps to get there.
About the Author
Will Mancini is the founder of Auxano, a non-profit, nationally-based church consulting firm, and the cofounder of Younique, a coaching company that delivers life design training through local churches. He has written five books, including Church Younique and God Dreams, and enjoys speaking and writing about how to find clarity and live a life of meaningful progress. Will lives in Houston with his wife Romy and their four children. You can learn more about Will and his work at willmancini.com. Connect with him on Twitter at @willmancini and Instagram at @will_be_clear.