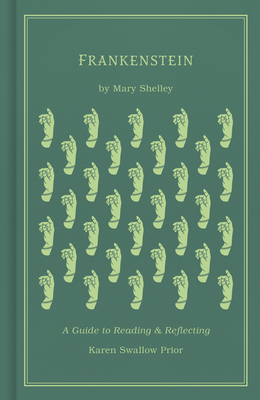 Frankenstein
A Guide to Reading and Reflecting
Hardcover

* Individual store prices may vary.
Other Editions of This Title:
Digital Audiobook (2/21/2011)
Digital Audiobook (10/31/1994)
Digital Audiobook (3/9/2020)
Digital Audiobook (6/15/2005)
Paperback (3/29/2013)
Paperback (2/5/2014)
Paperback (11/13/2013)
Paperback (7/20/2015)
Paperback (7/18/2018)
Paperback (1/27/2018)
Paperback (4/8/2019)
Paperback (7/1/2016)
Paperback (10/2/2018)
Paperback (2/28/2018)
Paperback (12/20/2019)
Paperback (6/5/2018)
Paperback (8/19/2013)
Paperback (9/18/2015)
Description
Frankenstein. Jane Eyre. You're familiar with these pillars of classic literature. You have seen plenty of Frankenstein costumes, watched the film adaptations, and may even be able to rattle off a few quotes, but do you really know how to read these books? Do you know anything about the authors who wrote them, and what the authors were trying to teach readers through their stories? Do you know how to read them as a Christian?
 
Continuing this beautifully designed series, bestselling author, literature professor, and avid reader Karen Swallow Prior will guide you through a selection of classics. She will not only navigate you through the pitfalls that trap readers today, but show you how to read them in light of the gospel, and to the glory of God.  
B&H Books, 9781462796663, 336pp.
Publication Date: March 9, 2021
About the Author
Karen Swallow Prior, Ph. D., is Research Professor of English and Christianity and Culture at Southeastern Baptist Theological Seminary. She is the author of Booked: Literature in the Soul of Me (T. S. Poetry Press, 2012), Fierce Convictions: The Extraordinary Life of Hannah More—Poet, Reformer, Abolitionist (Thomas Nelson, 2014), and On Reading Well: Finding the Good Life through Great Literature (Brazos 2018). She is co-editor of Cultural Engagement: A Crash Course in Contemporary Issues (Zondervan 2019) and has contributed to numerous other books. Her writing has appeared at Christianity Today, The Atlantic, The Washington Post, First Things, Vox, Relevant, Think Christian, The Gospel Coalition, Religion News Service, Books and Culture and other places. She is a founding member of The Pelican Project, a Senior Fellow at the Trinity Forum, a Senior Fellow at the International Alliance for Christian Education, and a member of the Faith Advisory Council of the Humane Society of the United States. She and her husband live on a 100-year old homestead in central Virginia with sundry horses, dogs, and chickens. And lots of books.