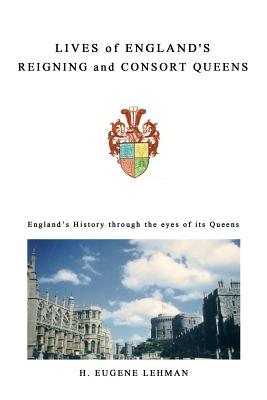 Lives of England's Reigning and Consort Queens (Paperback)
Authorhouse, 9781463430573, 720pp.
Publication Date: October 13, 2011
Other Editions of This Title:
Hardcover (10/13/2011)
* Individual store prices may vary.
Description
This book, Lives of Reigning and Consort Queens of England: England's History through the Eyes of its Queens, is a factual narrative on lives of Norman, Plantagenet, Tudor, Stuart, Hanover, and Windsorqueens covering a millenium of English History. The biographical portraits start at the close of the Dark Ages with the Norman Conquest of 1066, and continue to Modern Time in the life of present Queen Elizabeth II. This narratiev of fifty short chronologicalbiographies gives a view ijnto life and courtly customs from an age far removed from the present toward the way of life we know today. Through the lives of these women, one sees England's history unroll. Although the narratives are brief, they bring individuals to life withoutjudgmental prejudice as unique personalities. One of the fifty personalities, 7 were reigning queens, 38 were queen consort wives of moonarchs, and 5 were wives of "favorites" who did not reign, but who played a significant role during the life of a ruling king. This sample of wo0men on the throne, or close to the throne is too large to expect any single quality can characterize them all: Some served as exemplary reigning queens, or as consorts whom actively supported a sovereign husband or son. Some assertively played the part of regent as a significantr power behind the throne. Some infliuenced historic events forr eliegious reasons. Many avoided political involvement, but ahd great influemnce on culture and custom. Some had personal qualities that made them inherently interesting and desetrving of friendship. A relatively small number of the queens were entirely unsuited to be queens. Some queen consorts resisted familiarity and remain enigmatic effigies. Some were apwns manipulated by historic events of the time and deprived them of opportunity to elave a personal mark of hsitory. Others served chiefly as supportive mothers and wives.
About the Author
H. Eugene Lehman is a native of Kentucky; he received the BA degree from Maryville College, Tennessee; the MS degree from the University of North Carolina-Chapel Hill, and the Ph.D. degree from Stanford University of Bern-Switzerland and the University of Naples-Italy. For a year, he was a guest exchange professor at the University of Vienna-Austria. During over four decades of university teaching at the University of North Carolina-Chapel Hill, he authored several college tests, wrote scholarly papers on a variety of topics, and twice received awards for excellence in undergraduate teaching. His lifetime of scholarship and teaching is reflected in an ability to explain even the most complex issues with clarity and whimsical perception. The present book, Lives of England's Reigning and Consort Queens: England's History through the Eyes of its Queens is a companion for the author's book, Lives of England's Monarchs: The Story of Our American English Heritage, published by AuthorHouse in 2005.