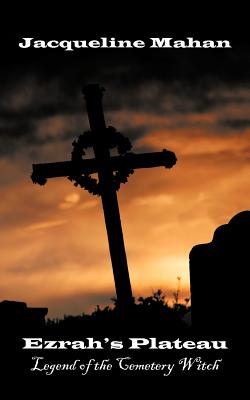 Ezrah's Plateau
Legend of the Cemetery Witch
Paperback

* Individual store prices may vary.
Description
One hundred thirty-nine years ago, Maggie Morton found herself at the opposing end of a campaign to have her humiliated, ostracized and eventually hung for practicing witchcraft. She was buried in a shallow grave in the back of the local cemetery. Maggie's lonely spirit walks restless in the cemetery as she continues to search for someone to believe her story and expose the truth behind her death. Angela Horne is coming back to Ezra's Plateau for the first time in over a decade. The town is throwing a weekend long celebration for her great grandfather Caleb, who rid the town of evil back in 1870 and offered it a direction of hope and righteousness. During her stay, she discovers a dust covered diary, over a century old, in the attic of her grandmother's house. As Angela reads, she learns that Maggie was not a witch-she was a scapegoat. What's worse, someone else knows she has that diary and wants it, and her, put away for good.
Authorhouse, 9781463434052, 356pp.
Publication Date: September 7, 2011