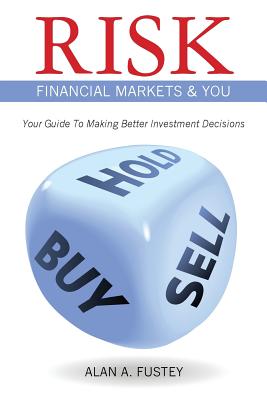 Risk Financial Markets & You: Your Guide to Making Better Investment Decisions (Paperback)
Your Guide to Making Better Investment Decisions
Createspace Independent Publishing Platform, 9781463525897, 242pp.
Publication Date: August 29, 2011
About the Author
Alan is a Chartered Financial Analyst and 25 year veteran of the financial advice industry. After founding a discretionary portfolio management company based in Western Canada, he undertook the challenge of writing his first book. His goal was to offer readers an insider's perspective on why so many investors are stymied by investment decisions that fail to live up to their expectations. Risk Financial Markets & You: Your Guide To Making Better Investment Decisions, examines the shortcomings of our brains in how they process financial information and chronicles the biases and mental shortcuts that distort our perception of financial market risk. He offers a critique of financial advisors and actively managed mutual funds, which he contends are riddled with hidden costs, conflicts of interest and self-serving tactics that exploit the decision-making weaknesses of investors. Alan has a unique ability to express financial concepts in everyday language. His humorous writing style frequently jabs at an industry that continues to profit by promoting an inflated sense of its own self-worth. The book is required reading for all investors who want to improve their investment decision making and understand the motivations of financial advisors and the mutual fund industry. When he is not helping investors navigate through financial market uncertainty, he and his wife spend their time chauffeuring their two children to hockey rinks.
Advertisement