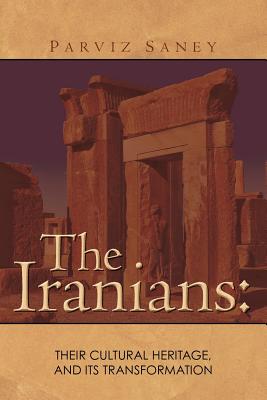 The Iranians: Their Cultural Heritage, and Its Transformation (Paperback)
Their Cultural Heritage, and Its Transformation
Createspace, 9781463557003, 408pp.
Publication Date: February 10, 2012
Description
The book analyzes a summary of the ancient Iranian history, and its culture, as it contributed intensely to the civilized world and its major Semitic religions. It points out the historical processes that changed the Iranian history, and its cultural values, from the glory that it once was to what it has become today.
About the Author
Parviz Saney was born in Tehran, Iran. After finishing his law studies at Tehran University at top of his class, he came to the States with a Smith-Mundt Fullbright grant and studied at Columbia Law School, receiving an M.C.L. (Master of Comparative Law) and at Yale where he got an LL.M. (Master of Laws) and a J.S.D. (Doctor of Juristic Science) degree. Returning to Iran in 1962 he started teaching as a law professor at the Tehran University School of Law, and later at the National University Law School where he was also Dean of the Law School and the Academic Vice-Chancellor of the University before the Islamic Revolution. He returned to the States in 1981, and taught at Columbia and Brooklyn Law Schools, and was a Visiting Scholar at Yale Law School. Dr. Saney also practices law, and is a member of the New York and Iranian Bar Associations. Among his numerous publications are a textbook on Criminal Law that is still being taught in Iran, Law and Society, Law and Personality, and Sociology of Values (all in Persian), Crime and Culture in America (Published by the Greenwood Press), Business Transactions with China, Japan and South Korea, co-edited with Hans Smit of Columbia Law School (Published by Matthew Bender), and Readings on Population for Law Students, published in English, French and Spanish by UNESCO. Professor Saney lives with his wife, and two children in the United States. Reviews of the book: "A timely, valuable resource for those who want a deeper understanding of a troubled region." (Kirkus Reviews) "For those who desire to understand Iran, they will find no better primer than this volume." ForeWord Clarion.
Advertisement