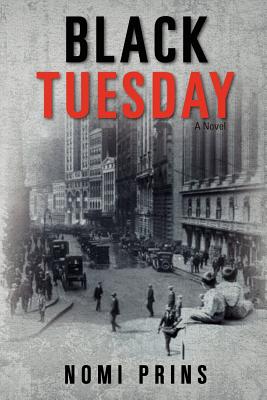 Black Tuesday (Paperback)
Createspace, 9781463557669, 354pp.
Publication Date: September 13, 2011
About the Author
After over a decade working at top Wall Street firms, Nomi left a lucrative career in disgust to pen three nonfiction whistle-blower books: It Takes a Pillage, Other People's Money, and Jacked, exposing the shady deals and cozy relationships from Wall Street to Washington. Her thriller, The Trail, was set in the corrupt banking world, and written under a pseudonym. Her prescient work has appeared in The New York Times, The Nation, Daily Beast, The Daily News, Alternet, Fortune, Newsday, Mother Jones, and many other publications. She has been featured in several international documentaries, and is a frequent commentator for PBS, MSNBC, CNBC, C-SPAN, CNN, BBC, Fox, and other stations.
Advertisement