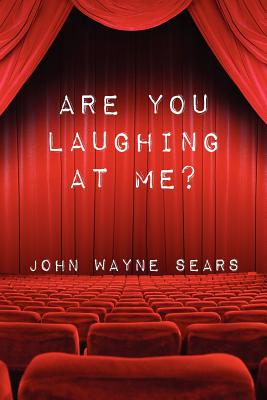 Are You Laughing at Me? (Paperback)
Createspace, 9781463598839, 316pp.
Publication Date: January 24, 2012
About the Author
"I always needed to write. It was my passion from my early teen years on," states John Wayne Sears, the author of Are You Laughing At Me? "I was nineteen when I completed my first book. It wasn't very good, but I kept going." The author started about a hundred books of various genres and completed none. But something inside him kept him writing. He had to write, to put words on pages, to unveil those scenes playing in the theatre of his mind. But all that serious writing helped hone his writing skills. Thousands of pages, hundreds of thousands of words. Eventually it dawned on Sears that he needed to forget about being serious and get serious about being funny. So he did. He published a humorous story in Pacific Yachting. He wrote funny stories for a newsletter. It's been a nonstop laughtrack ever since. "What really keeps me motivated," says John, "is the laughter of people who read my stories. The more people laugh, the harder I work to create stuff to keep them laughing. "Life can be hard, boring, mundane and the humourous moments are often all too rare. I take great joy in uncovering those rare moments of comedy and sharing them with my readers."
Advertisement