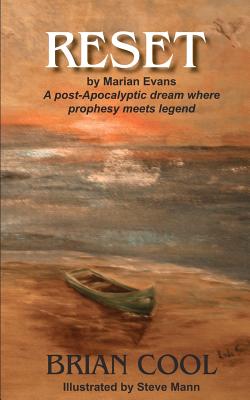 Reset by Marian Evans (Paperback)
Createspace Independent Publishing Platform, 9781463599560, 140pp.
Publication Date: November 4, 2011
* Individual store prices may vary.
Description
Forbidden mysteries come to light, as a daring vision of Man's possible future unfolds on Earth's distant twin sister Aerda. With "let the end begin," on the lips of so many, this tale takes the view that the ending is just another beginning. Our heroine sees a magical new world born out of the ashes of the old, but wonders, "is there a place in it for me?" Follow Willow on the adventure to begin and end all others-across the vast frozen north, the desperate sojourn south, and the forgotten voyage to the mythical island of the Far Seers. If the background looks strangely dangerous and familiar, maybe it is.
About the Author
The author and his wife live and work close to the land, in northern Michigan, on their family's sprawling centennial farm. Jack of all trades? Master CitiZen Planner, woodsman, gardener, Market Master for the LeRoy Farmers' Market, clerk for the LeRoy Planning Commission, amateur builder, and (tongue in cheek) a Master Mortar Stuffer. Mr. Cool is most proud of being a loved grandfather.