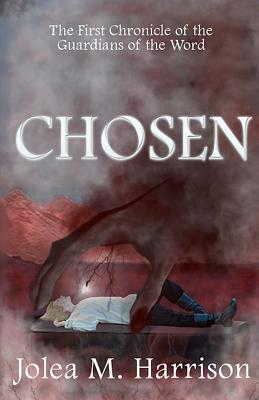 Chosen (Paperback)
The First Chronicle of the Guardians of the Word
Createspace, 9781463663131, 310pp.
Publication Date: August 29, 2011
* Individual store prices may vary.
Description
Chosen is a fantasy adventure - location; Hell, Purgatory, the Demon's Lair - and Hell is everything it's cracked up to be, especially when you're sixteen and running for your soul. Dynan Telaerin finds himself on a corpse-strewn hillside, uncertain if he's dead or alive, charged with saving his ancestor, the most powerful telepath to ever exist. Dynan has telepathic powers of his own, only he doesn't know how to use them. With monsters and minions hunting him down, the demon's lair isn't the place to learn anything - except how to run and how to hide. Will courage alone be enough to face the greatest evil to exist? Will he lose his soul to save everyone else? The running starts, and doesn't stop to the end of this action packed adventure of a young man coming to terms with his life while he's barely a spirit, through horrors he thought existed only in dreams. Chosen is for mature young adults. Chosen is the first book of the series, The Guardians of the Word. The Chronicles are Chosen, Myth, Telepath, Legend, Union, Seer, Adept, and King.
About the Author
Author Jolea M. Harrison has been writing for as long as she can remember, including a 3 x 5 card epic tale of a young princess in search of the King's approval, who went out and killed the evil monster none of the knights could slay! This short story was even illustrated! After reading The Lord of the Rings, the fantasy bug left a permanent mark, which was then complicated by her immediate love of Star Wars and other works of science fiction. Not paying attention to genre barriers, Ms. Harrison set out to write the story she wanted to, combining these two genres in an enticing and unique way, producing eight novels in the Guardians of the Word series. Her other interests are gardening and maintaining her Civil War era home. On a recent fact finding mission about the house, she discovered the name of a young soldier who died there while being cared for by the doctor who owned the house at the time. She has two children who firmly believe in ghosts. For more information about the author, go to http: //jm-harrison.com
or
Not Currently Available for Direct Purchase