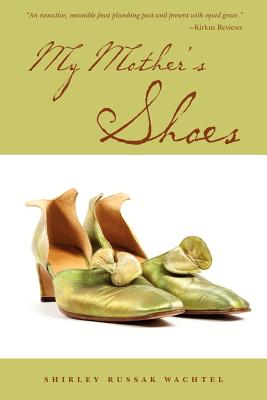 My Mother's Shoes (Paperback)
Createspace Independent Publishing Platform, 9781463674151, 296pp.
Publication Date: October 17, 2011
Description
Blima Weisstuch is an ordinary woman who works in a bakery in a small town in Poland. But when the worst happens and she is suddenly torn from her family and everything she knows, Blima is swept up in the horrors which we have come to know as the Holocaust, and the impact of this heartbreaking and catastrophic event not only transforms her life, but generations to come. My Mother's Shoes is a moving memoir which spans over fifty years, depicting the unbreakable bonds between a mother and daughter living in Brooklyn after the mother flees from the ashes of the Holocaust. The novel expands upon the successful The Story of Blima-A Holocaust Survivor, and answers the question of what happens to Blima when she forges a new life. This riveting, beautifully written memoir alternates the voices of Blima, her American alter-ego, Betty, and her daughter, Shirley. Ultimately, My Mother's Shoes conveys the resilience of the human spirit and is a testimony to the power of family.
About the Author
SHIRLEY RUSSAK WACHTEL was born and raised in Brooklyn, New York and has worked as a newspaper editor and reporter. A professor of literature, she holds a Doctor of Letters degree from Drew University. She is the author of In The Mellow Light, a collection of poetry, and several interactive mystery books for children. Wachtel is the mother of three grown sons and currently lives in New Jersey with her husband, Arthur. This is her first novel. Shirley Russak Wachtel earned her Doctor of Letters degree from Drew University and her Master's in English Literature from Long Island University. She has been published in the New Jersey Section of The New York Times and was a feature writer for the Staten Island Advance. She has spent the past 20 years as an English professor at Middlesex County College in Edison, New Jersey, where she teaches English composition, creative writing, and a special topics course called Writing About Survival. She won The Innovative Teaching Award from The League for Innovation in Community College in conjunction with The New York Times in 2006 for her work with the newspaper in the classroom.
Advertisement