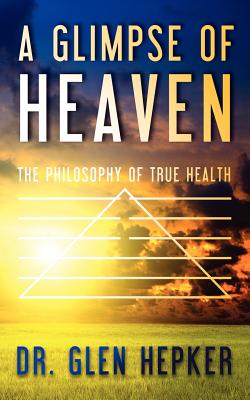 A Glimpse of Heaven: The Philosophy of True Health (Paperback)
The Philosophy of True Health
Createspace Independent Publishing Platform, 9781463687120, 142pp.
Publication Date: October 21, 2011
About the Author
Dr. Glen Hepker has doctorate degrees in psychology and traditional Chinese health arts. He is a part-time individual and marital counselor, a wellness coach, and a master instructor of tai chi chuan, chi kung, kung fu, refined meditation/guided imagery, and associated health/wellness arts (which are intrinsically inclusive of the quite broad and ages-old benevolent, altruistic, and empathetic health/wellness philosophy set forth in his book - along with acupuncture/pressure, nutritional arts, herbal arts, tui na, stretching arts - *though he does not practice acupuncture or nutrition as a living). Accordingly, and over many decades, he has humbly worked toward realizing deeper and deeper insight into these health and wellness arts and congruent philosophy, and putting it all into practical application on a daily basis.
Advertisement