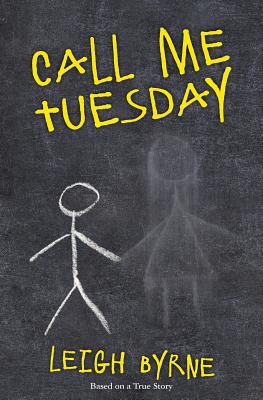 Call Me Tuesday (Paperback)
Createspace Independent Publishing Platform, 9781463690021, 328pp.
Publication Date: February 15, 2012
Description
At eight-years-old, Tuesday Storm's childhood is forever lost when tragedy sends her family spiraling out of control into irrevocable dysfunction. For no apparent reason, she's singled out from her siblings, blamed for her family's problems, and targeted for unspeakable abuse. Suddenly, the loving environment she's come to know becomes an endless nightmare of twisted punishments as she's forced to confront the dark cruelty lurking inside the mother she idolizes. Based on a true story, Call Me Tuesday recounts, with raw emotion, a family's painful journey through the hidden horrors of child abuse, and a young girl's physical and mental torment at the mercy of the monster in her mother's clothes-a monster she doesn't know how to stop loving.
About the Author
I am the author of Call Me Tuesday, a book based on my true-life experiences as a victim of extreme mental and physical child abuse. I share my story with hopes of offering inspiration to others who have suffered in a similar way, and to add to the awareness of some of the often overlooked signs of abuse in children, particularly that of the "scapegoat child," a phenomenon in which one child is singled out from a sibling group and punished for all the family's problems. To preserve the privacy and dignity of family members, teachers, neighbors and social workers who have played a role in my life, I have altered some of the book's details, like names and identifying characteristics of certain individuals, and the locations and exact times some events took place. Because most of the story is a reflection of my early childhood, my recreation of conversations and insignificant events may be imperfect, but the day-to-day torment I endured, unfortunately, is etched into my memory in vivid detail. This raw, soul-baring account of what I remember is what I offer you in Call Me Tuesday. Today, I am ridiculously happy with my peaceful life in Indiana, where I am surrounded by supportive friends and loved ones. Though not without struggle, I have come to this place of contentment by learning to put the past behind me and take delight in the abundance of simple pleasures before me--little things, like the trusting smile of a child, sunlight through stained-glass windows, the first red tulips of spring, and the occasional stiff margarita Pri
Advertisement