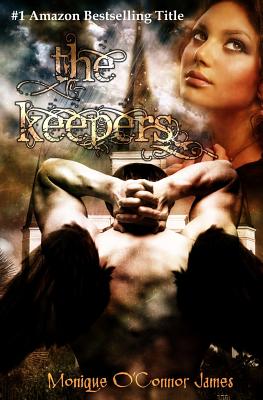 The Keepers
Paperback

* Individual store prices may vary.
Other Editions of This Title:
MP3 CD (5/17/2016)
Description
Jess denies God. In his infinite wisdom, he's taken everyone she's ever loved. Moving to the French Quarter was a ploy to erase the guilt she felt for rebuking her faith. Perhaps, if she hadn't met Justin, an angel preoccupied with getting back into God's good graces, and drowning in his hatred for humanity, her plan would have worked. Justin's general disdain for the human race makes him difficult to like, but some higher power has appointed him her keeper. Justin's convinced he can mend her broken relationship with her maker, but in the process he learns a thing or two about his own humanity. Never mind falling in love, that's not supposed to happen. In fact, it may even be forbidden. Jess just wants Justin to understand her plight, and he wants to protect her from a world she doesn't know. If neither are equipped to save the other, then whose soul will live and whose will perish?
Createspace Independent Publishing Platform, 9781463692988, 356pp.
Publication Date: July 8, 2011
About the Author
Monique is the mother of two beautiful children and lives in a small community outside of Baton Rouge, Louisiana. She currently works full time as an insurance agent, but her favorite jobs are mother, wife, and author. On her eighth birthday, her mother bought her a journal and said "write whatever you want, just write." And so, a love affair with words was born. She wrote poetry and short stories in high school and college, until 1993 when her mother was diagnosed with breast cancer. After her mother's death in 1998, Monique fell into a deep depression and found herself unable to write. Nine years passed, and only on rare occasion did she attempt to write with no luck. Finally, in 2007, under the urging of friends, she sat down and pecked out her first novel. It was raw and unpolished, but the process had been unquestionably cathartic. The next three years were spent filling her hard drive with seven complete manuscripts. At the beginning of 2011, Monique decided it was time to edit the work and share it with the world. She hopes you enjoy the ramblings of a deeply southern girl raised in a state rich with heritage and love.