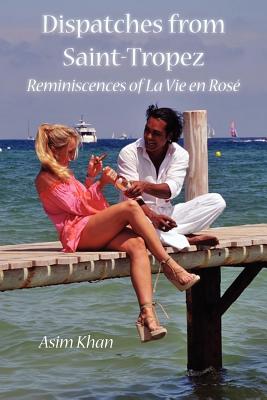 Dispatches from Saint-Tropez: Reminiscences of La Vie En Rose (Paperback)
Reminiscences of La Vie En Rose
Createspace Independent Publishing Platform, 9781463694883, 170pp.
Publication Date: October 24, 2011
About the Author
Asim Khan has been calling the Gulf of Saint Tropez his home since 2008. Prior to living there he was co-founder of Dublin, Ireland-based Structured Credit Holdings. Prior to that, Asim held a number of senior positions in banking and finance over a more than 10-year career in New York and london. Asim's personal interests include French literature, French cooking and the occasional advisory assignment for friends and former clients who are still in the business world. Asim is currently preparing his next project under the headline, Motorcycling to Rishikesh. The aim is to get to the spiritual home of yoga by motorcycle from the storied Club 55, which has been chronicled in Dispatches from Saint-Tropez, and spend several months with one of its famed masters. You may follow preparations for 'Project Rishikesh' and other stories via Asim's blog at www.sainttropezbook.com; on Facebook at www.facebook.com/dispatchesfromsainttropez; or on Twitter via @asim_sttropez.
Advertisement