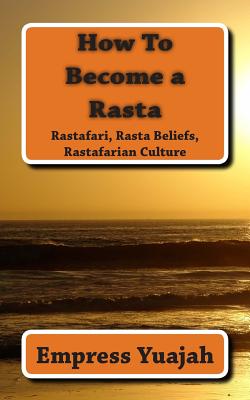 How To Become a Rasta (Paperback)
rastafari religion, rastafarian beliefs, and rastafarian overstanding
Createspace Independent Publishing Platform, 9781463698836, 180pp.
Publication Date: December 7, 2011
* Individual store prices may vary.
Description
Learn the religious beliefs and practices of the Rastafarians. A great Rasta book for those who want to become a Rastafarian. Written by a Jamaican Rasta Woman, this book explains Rasta beliefs, how to convert to Rastafarianism, the true ways of dress as a Rastafarian, and the meaning of Rasta. Find out all about Rastafari culture, and what it means to follow Jah Rastafari, Emperor Haile Selassie I, according the the Rastamans way of life.
About the Author
Yuajah, (her Rasta name) is a 32 year old Jamaican Rastafarian woman who resides in Toronto, Ontario Canada. Having known she was "different" and Rasta, since the age of 8, Yuajah now spends her living educating others on what it means to be a Rasta, and how to follow this facinating, down to earth, spiritual way of life, based in truth.