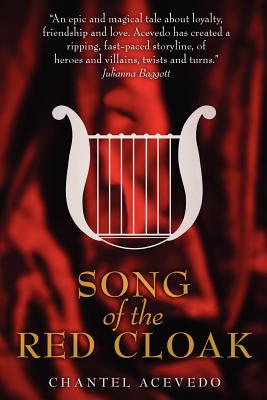 Song of the Red Cloak
Paperback

* Individual store prices may vary.
Description
Two Spartan boys grow up together, and become inseparable friends. One is a prince of Sparta, destined to rule this ancient Greek state, the other a slave, or helot, who serves the young prince. In the harsh training camps, or agoges, where boys are groomed to become the great warriors of Spartan fame, their skills are honed and brutally tested. Only citizens may aspire to the warrior's Red Cloak, and one of the tests is the annual crypteia, or hunting of the helots. A beautiful and mysterious young Sibyl speaks of an uprising of the slaves. The Oracles warn of a deadly conflict between two ruling factions. Evil forces will challenge the two boys and test their loyalties, as secret truths about their own identities are revealed.
Createspace Independent Publishing Platform, 9781463719319, 312pp.
Publication Date: July 26, 2011
About the Author
Chantel Acevedo's first novel, LOVE AND GHOST LETTERS (St. Martin's Press), won the Latino International Book Award for Historical Fiction and was a finalist for the Connecticut Book of the Year. Having started her career as a high school English teacher, she holds an MFA from the University of Miami, and is currently an Associate Professor at Auburn University in Auburn, Alabama, where she lives with her husband and daughter. SONG OF THE RED CLOAK is her first novel for young adults.