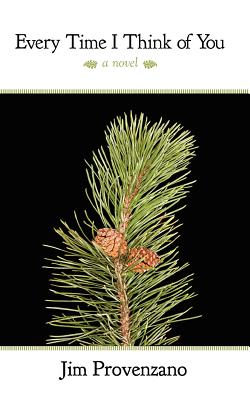 Every Time I Think of You (Paperback)
Createspace Independent Publishing Platform, 9781463778644, 266pp.
Publication Date: March 25, 2012
* Individual store prices may vary.
Description
"The coming-of-age story gets a welcome and much needed shake up in Jim Provenzano's graceful and surprising novel about falling in love. Always going where you least expect it, the story is by turns heartbreaking and arousing, comic and introspective, familiar and altogether new. These are characters you'll remember long after the last page. - Michael Thomas Ford, author of 'Full Circle, ' 'The Road Home, ' 'Last Summer' "'Every Time I Think of You' captures the joy of finding love for the first time-with all the sweetness, comedy and tragedy that experience inevitably entails. And it does so with the audacity and brutal honesty to admit that yes, even the broken and imperfect among us deserve to experience everything that life has to offer. Kudos to Provenzano for daring to show that disability and sexuality aren't mutually exclusive, and that crips can be just as good in bed (or elsewhere) as their non-disabled counterparts." - Ray Aguilera, former editor of Bent Voices "Jim Provenzano has written a tender, nostalgic tale in a simple yet elegant prose that comes straight from the heart. It's beautiful, literary, and effective without affectation. We are moved by these characters because we recognize in them our own once-believed indestructibility." - Eric Arvin, author of 'Woke Up in a Strange Place, ' 'Simple Men' and 'Subsurdity' In a snowy Pennsylvania forest, Reid, a studious high school distance runner, meets Everett, a privileged and capricious charmer. As their lives become intertwined, Reid is swept up in Everett's adventurous world. When a near-fatal accident changes both their lives, Reid's determination to keep their love alive faces obstacles of time and distance.
About the Author
Jim Provenzano is the author of the novels 'PINS, ' 'Monkey Suits, ' 'Cyclizen, ' the Lambda Literary Award finalist 'Every Time I Think of You, ' the stage adaptation of 'PINS, ' as well as numerous published short stories and freelance articles. The curator of 'Sporting Life, ' the world's first gay athletics exhibit, he also wrote the syndicated 'Sports Complex' column for ten years. An editor with the 'Bay Area Reporter, ' he lives in San Francisco. - Visit: jimprovenzano.blogspo