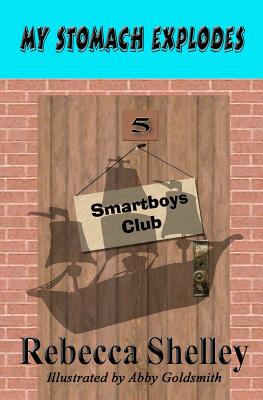 My Stomach Explodes
The Smartboys Club Book 5
Paperback

* Individual store prices may vary.
Description
In the Smartboys Club Book 5, the Smartboys visit a Plymouth Reenactment Park where they get to dress, work, and play like Pilgrim children. Too bad Monkey's worst enemy, Eric Dripp, also comes to the park. As if doing tons of chores isn't bad enough, Eric and Monkey end up lost in the woods where William Bradford's warning that they must work together or die takes a turn for the real.
Createspace Independent Publishing Platform, 9781463786632, 108pp.
Publication Date: August 5, 2011
About the Author
Rebecca Shelley loves adventuring and spent a lot of time in her youth dog sledding, hiking, camping, horseback riding, and even sky diving. She has a special fondness for dragons and fairies and wrote her first book in Elementary School. To learn visit her website at http: //www.rebeccashelley.com/