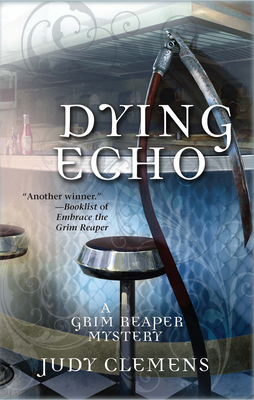 Dying Echo (Hardcover)
Poisoned Pen Press, 9781464200212, 301pp.
Publication Date: August 7, 2012
Description
It's been years since Casey Maldonado visited her hometown, and the only reason she's returning now is to get her brother Ricky out of jail, where he sits after being arrested for the brutal murder of Alicia McManus, his girlfriend of several months. Casey believes in her brother's innocence, but proving that to the cops is a different thing altogether. As Casey and her ever-present companion Death investigate Alicia's murder, it becomes clear she was not who she claimed to be, from her name to her non-existent past. Instead of a solid history, she left only questions when she died. Where did she come from? What secrets did she know? And, most importantly, who were the three people she spoke of when Death carried her away?
About the Author
Judy Clemens is the author of the Grim Reaper and Stella Crown mysteries. She lives in Ohio, where she writes, cooks, and enjoys her day job at a metal recycling yard."
Advertisement