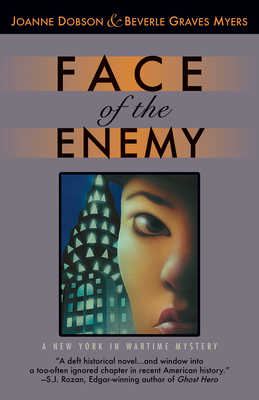 Face of the Enemy (Hardcover)
Poisoned Pen Press, 9781464200311, 380pp.
Publication Date: September 4, 2012
Description
December, 1941: With New Yorkers painfully aware of their vulnerability after the Pearl Harbor attack, the FBI prowls the city snatching up Japanese residents. Tension increases for a sensitive Japanese artist when she's accused of murder as well as espionage. Is Masako Fumi guilty? Or a victim of racial paranoia? Nurse Louise Hunter is outraged and vows to help her friend.
When the murdered body of Masako's art dealer is discovered in the gallery where he d been closing down her controversial show, Masako's troubles multiply. Homicide detective Michael McKenna doubts her guilt, but an ambitious G-man schemes to lever the homicide and ensuing espionage accusations into a political cause celebre.
Struggling to focus on one man's murder while America plunges into a worldwide war, Louise and McKenna defy both racism and ham-fisted government agents in order to expose the real killer.

About the Author
Joanne Dobson, a former English professor at Fordham University, is the author of the Professor Karen Pelletier mystery series from Doubleday and Poisoned Pen Press. She won an Agatha nomination for QUIETER THAN SLEEP, the first book in the series, the novels have been widely reviewed, including in the NEW YORK TIMES, and in 2001 the adult- readers division of the New York Library Association named her Noted Author of the Year, as the writer whose books they most enjoyed recommending to their patrons. www.joannedobson.comBeverle Graves Myers lives in Louisville, Kentucky. She practiced psychiatry at a public mental health clinic before making a mid-life career switch to writing. In addition to the New York in Wartime mystery series, her work includes the Tito Amato Mysteries set in 18th-century Venice and numerous short stories and articles. Visit her website at www.beverlegravesmyers.com."
Advertisement