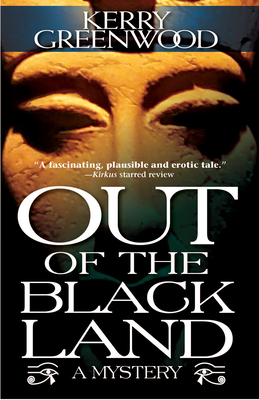 Out of the Black Land (Hardcover)
Poisoned Pen Press, 9781464200380, 464pp.
Publication Date: February 5, 2013
* Individual store prices may vary.
or
Not Currently Available for Direct Purchase
Description
Eighteenth Dynasty Egypt is peaceful and prosperous under the dual rule of the Pharaohs Amenhotep III and IV, until the younger Pharaoh begins to dream new and terrifying dreams. Ptah-hotep, a young peasant boy studying to be a scribe, wants to live a simple life in a Nile hut with his lover Kheperren and their dog Wolf. But Amenhotep IV appoints him as Great Royal Scribe. Surrounded by bitterly envious rivals and enemies, how long will Ptah-hotep survive? The child-princess Mutnodjme sees her beautiful sister Nefertiti married off to the impotent young Amenhotep. But Nefertiti must bear royal children, so the ladies of the court devise a shocking plan. Kheperren, meanwhile, serves as scribe to the daring teenage General Horemheb. But while the Pharaoh's shrinking army guards the Land of the Nile from enemies on every border, a far greater menace impends. For, not content with his own devotion to one god alone, the newly-renamed Akhnaten plans to suppress the worship of all other gods in the Black Land. His horrified court soon realize that the Pharaoh is not merely deformed, but irretrievably mad; and that the biggest danger to the Empire is in the royal palace itself.
About the Author
Kerry Greenwood was born in the Melbourne suburb of Footscray and after wandering far and wide, she returned to live there. She has degrees in English and Law from Melbourne University and was admitted to the legal profession on the 1st April 1982, a day which she finds both soothing and significant. Kerry has written twenty novels, a number of plays, including The Troubadours with Stephen D'Arcy, is an award-winning children's writer and has edited and contributed to several anthologies.In 2003 Kerry Won the Lifetime Achievement Award from the Australian Association.
Advertisement