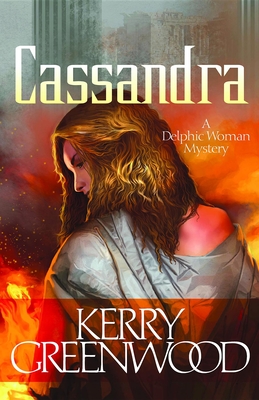 Cassandra (Hardcover)
Poisoned Pen Press, 9781464202056, 395pp.
Publication Date: November 5, 2013
* Individual store prices may vary.
or
Not Currently Available for Direct Purchase
Description
From Mount Olympus, Aphrodite, the goddess of love, yawned. Even perfection can be tedious.
"My Lord," she called to Apollo, "Sun God and brother. Let us play a game with mortals--my power against yours."
And so Cassandra, the goldenhaired princess cursed with the gift of prophecy, and Diomenes, the Achaean with the healing hands, become puppets of the gods. Their passions are thwarted, their loves betrayed, their gifts rendered useless for the sake of a wager between the immortals.
Doomed, magnificent Troy is the stage, and Cassandra and Diomenes the leading players in this compelling story of the city's fall. Both have found love before, and lost it.
Will they find each other in the light of the burning city? And, if they do, can their love survive the machinations of malicious gods and men?

About the Author
The prolific Kerry Greenwood was born in a suburb of Melbourne, Australia, and holds degrees in English and Law. Wellknown in the US as the author of the Phryne Fisher and Corrina Chapman mysteries, she here sets aside her delightful humor to investigate one of the most dramatic and troubling stories in all of history. Cassandra is the second of three historical novels in her Delphic Women Series set in ancient Greece.
Advertisement