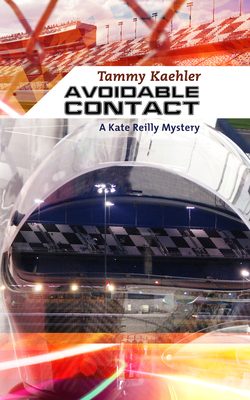 Avoidable Contact (Kate Reilly Mysteries #3) (Paperback)
Poisoned Pen Press, 9781464202384, 296pp.
Publication Date: August 12, 2014
* Individual store prices may vary.
Description
Racecar driver Kate Reilly is suited up and ready for the start of the legendary 24 Hours of Daytona. But what lies ahead is not just a racing challenge but a harrowing test of her will and nerve off the course.
Even before the green flag waves over Daytona International Speedway, Kate receives word her boyfriend Stuart is hospitalized nearby in a coma, fighting for his life after a hit-and-run. Stunned by the news, Kate can do nothing better for Stuart than complete her scheduled laps driving her team's car. But more shocks follow as Daytona's clock starts ticking. An on-track accident ends tragically. Some of her complicated family is spotted with other teams--why? And an eyewitness claims Stuart was run down deliberately by someone from the race paddock.
Alternating stints behind the wheel of the team's Corvette with stretches of quizzing colleagues and searching for clues, Kate circles the police and taps every possible source--friend, foe, and family--to find out who's after Stuart and why. As the race clock counts down to zero hour, Kate must come to terms with her own fears rising from her past and decide who she's willing to trust. Only then can she identify who's willing to kill to keep a secret buried.
About the Author
Tammy Kaehler's career in marketing and technical writing landed her in the world of automobile racing, which inspired her with its blend of drama, competition, and friendly people. Mystery fans and racing insiders alike praised the first two Kate Reilly Racing Mysteries, " Dead Man's Switch" and "Braking Points, "and she takes readers back behind the wheel for the third time in" Black-Flagged." Tammy works as a technical writer in the Los Angeles area, where she lives with her husband and many cars.