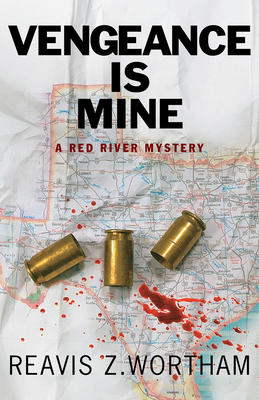 Vengeance Is Mine (Paperback)
Poisoned Pen Press, 9781464202605, 250pp.
Publication Date: July 1, 2014
Description
By October 1967... the Summer of Love is history, rock and roll is dark and revolutionary, and people in the small East Texas community of Center Springs want only a quiet life. Unluckily, two years earlier, Anthony Agrioli met newlyweds Cody and Norma Faye Parker in a Vegas casino and heard their enthusiastic descriptions of Center Springs as the perfect place to settle down and raise a family. Now handsome hit man Agrioli and a blonde bombshell full of surprises need a place to hide out and, if possible, duck retribution from his Las Vegas crime boss.
Thirteen-year-old Top Parker has what his grandmother, Miss Becky, calls a Poisoned Gift. His dreams, though random and disconnected, always seem to come true. This time Top dreams he's a wagon wheel with spokes converging from all directions. To him, the spokes symbolize that something is coming. And it is--Center Springs will soon become a combat zone when a squad of gangsters arrives. Oddly, they're after something else. Not Agrioli--yet. Add a sheriff crooked as a dog's hind leg, an unsolved murder in the river bottoms, counterfeit money, and a bank robbery to this country-noir Shakespearian comedy, cast it with Wortham's real and sometimes wacky characters including a constable and a judge, and the outcomes become unpredictable.
About the Author
Author Reavis Z. Wortham's first novel, The Rock Hole, is described by Kirkus Reviews as "an unpretentious gem written to the hilt and harrowing in its unpredictability." Kirkus also listed it as one of the "Top12 Mysteries of 2011." Burrows, the second Red River Mystery, received a Starred Review by Publishers Weekly: "Wortham combines the gonzo sensibility of Joe R. Lansdale and the elegiac mood of To Kill a Mockingbird to strike just the right balance between childhood innocence and adult horror. The New York Times called The Right Side of Wrong, "A sleeper that deserves wider attention."" His critically acclaimed Red River series is here to stay as Vengeance is Mine is scheduled for release in summer, 2014.
Advertisement