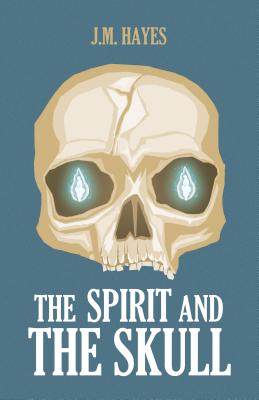 The Spirit and the Skull (Hardcover)
Poisoned Pen Press, 9781464202827, 184pp.
Publication Date: August 12, 2014
* Individual store prices may vary.
Description
urder is unthinkable to The People-a Paleolithic tribe crossing Alaska. For The People, among the first undocumented immigrants to enter the Americas, murder isn't merely tragic, it's forbidden. Murder poisons the entire tribe and puts it at odds with nature, the Spirits, and the mighty Earth Mother. A murderer must be removed in order to set the world back in balance. Raven is the aging Spirit Man to a band where a member has been garroted. Worse, witchcraft is involved-another appalling violation of The People's beliefs. A woman claiming to be The Earth Mother declares only Raven can solve the crimes and restore The People to harmony. But Raven isn't a Spirit Man by vocation. He's an agnostic-his band needed someone for the job and he needed to secure his place with them. He begins having dreams of a strange man holding his, the Spirit Man's, skull in his hands. How will a man who doubts the authenticity of The Earth Mother as a goddess satisfy her demands? What if she and the dreams of some future are both real and solving the crimes must lead to his death? An impossible situation becomes more terrible as Raven realizes he's falling in love with a young woman of his band who, he suspects, is the guilty party.
About the Author
J.M. ""Mike"" Hayes was born in Kansas. He was a graduate student studying archaeology at Wichita State University when he joined the National Science Foundation project that inspired this novel. He lives in Arizona, now, and has written seven other books--the six Mad Dog & Englishman Mysteries and The Grey Pilgrim.