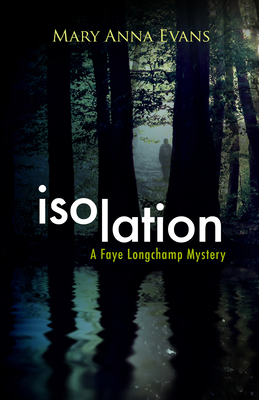 Isolation LP (Faye Longchamp) (Paperback)
Poisoned Pen Press, 9781464204036, 436pp.
Publication Date: August 4, 2015
Other Editions of This Title:
Digital Audiobook (8/3/2015)
Paperback (8/4/2015)
Hardcover (8/4/2015)
* Individual store prices may vary.
Description
As archaeologist Faye Longchamp-Mantooth struggles to recover from a personal loss, everyone is trying to reach out to her. If only she could reach back. Instead she's out digging holes all over her home, the Florida island of Joyeuse. In their old plantation home, Joe Wolf Mantooth is surrounded by family-his wife Faye; their son; and his father-yet Joe has never felt so alone. Then a close friend is brutally murdered, the first in a string of crimes against women. Joe, desperate to help Faye, realizes she is in danger from someone who has breached the island's isolation. Local law enforcement say they want to help, but to Faye and Joe they feel more like invaders. A struggling Faye reaches into her family's history for clues. And all the while, danger snakes further into their lives, threatening the people they love, their cherished home, even the very ground-some of it poisoned-beneath their feet. Mary Anna Evans is the author of Isolation, the ninth in her award-winning series of Faye Longchamp archaeological mysteries. Her work has won the Benjamin Franklin Award, the Mississippi Author Award, and three Florida Book Awards. www.maryannaevans.com.
About the Author
Mary Anna Evans is the author of the Faye Longchamp archaeological mysteries, which have received recognition including the Benjamin Franklin Award, the Mississippi Author Award, and three Florida Book Awards bronze medals. She is an assistant professor at the University of Oklahoma, where she teaches fiction and nonfiction writing.Check out her website, enewsletter, facebook author page, and twitter.Winner of the 2018 Sisters in Crime (SinC) Academic Research Grant