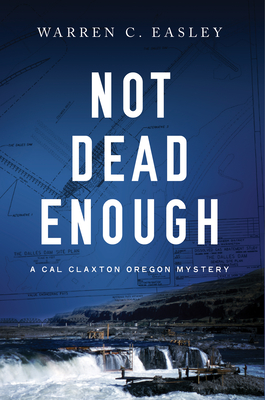 Not Dead Enough (Cal Claxton Oregon Mysteries #4) (Hardcover)
Poisoned Pen Press, 9781464206139
Publication Date: June 7, 2016
Other Editions of This Title:
Paperback, Large Print (6/7/2016)
Paperback (6/7/2016)
* Individual store prices may vary.
Description
"Masterfully crafted... stunningly beautiful descriptions..." --Anne Hillerman, New York Times bestselling author
The first closing of the floodgates of the mammoth Dalles Dam on the Columbia River inundated the sacred falls and the Native American village at Celilo which depended on the river's magnificent fish. Nelson Queah, Wasco Indian, war hero, and passionate opponent of the dam, watched helplessly as 10,000 years of tribal history and fishing tradition disappeared. That 1957 night, Nelson Queah vanished without a trace.
Fifty years later, attorney Cal Claxton, new to Portland after a career as a prosecutor in Los Angeles, attends a commemoration of the flooding of the falls at the behest of his friend, Philip Lone Deer, who introduces Cal to his cousin, Winona Cloud. Winona is Nelson Queah's granddaughter. Spurning the story of a witness at the time who claimed to have seen Queah drunk by the river, she reveals she's found a cache of letters at her grandmother's home, letters Queah wrote to his wife before he vanished. They suggest foul play, and not an accidental drowning.
Cal, still grieving over his own wife's suicide, agrees to check out the cold case. He locates the man who put out the drunk story and sets up an interview. When he arrives, he finds the man shot by a sniper. Cal gets a glimpse of the shooter and becomes a target himself.
About the Author
Formerly a research scientist and international business executive, Warren C. Easley lives in Oregon where he writes fiction, tutors GED students, fly fishes and skis. Easley is the author of the Cal Claxton Oregon Mysteries. He received a Kay Snow National Award for fiction in 2012 and was named the Northwest's Up and Coming Author in 2017, both honors bestowed by Willamette Writers.