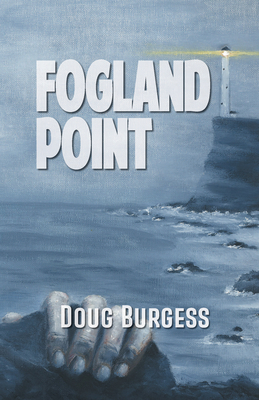 Fogland Point
Hardcover

* Individual store prices may vary.
Other Editions of This Title:
Paperback (8/21/2018)
Paperback, Large Print (8/21/2018)
Description
"Fogland Point is a unique, surprising, moving, occasionally hilarious, and entirely marvelous book about the complicated mysteries that lie at the heart of all families - although the Hazard family is definitely more complicated and mysterious and interesting than most." --Nick Petrie, author of Light It Up, the latest of the award-winning Peter Ash thrillers
"Elegant prose, a veritable Chinese box of puzzles, and authentic, well-rounded characters make this a standout." --Publishers Weekly (starred review)
David Hazard wanted nothing more than to forget his renegade family and the foggy New England village "on the wrong side" of Narragansett Bay where he grew up. When sudden tragedy brings him back to Little Compton to care for his grandmother during her struggle with dementia, he discovers her fragile memories may hold the key to a bizarre mystery half a century old - and perhaps to the sudden and brutal murder right next door.
Once Chief of Police Billy Dyer names her as a witness, Grandma Maggie's recollections become vital. But can they be trusted, especially in a town where everyone has a secret, including David himself?
The investigation stalls. Then eccentric millionaire Marcus Rhinegold's yacht disappears into the fog, bodies begin to wash ashore, and Maggie's stories come vividly to life, setting off a chain of events both horrifying and hauntingly familiar. Puritans, gun-runners, Mafiosi, and a rogues' gallery from past and present converge in the mists of the bay, challenging Billy with layers of deception. On Christmas Eve, he enlists David in a daring move to uncover the many truths surrounding Fogland Point.
Poisoned Pen Press, 9781464210228, 288pp.
Publication Date: August 21, 2018