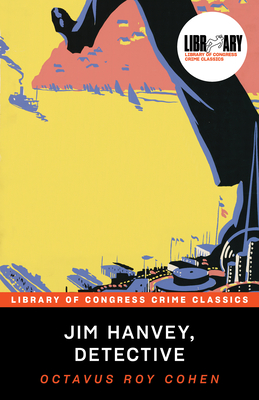 Jim Hanvey, Detective
Paperback

* Individual store prices may vary.
Description
First published in 1923, Jim Hanvey, Detective is a collection of seven stories that originally appeared in The Saturday Evening Post and features private eye Jim Hanvey in classic whodunit style mysteries. Described as the backwoods Nero Wolfe, the genial Hanvey befriends good guys and criminals alike to get the job done.
Bank robberies, jewel heists, and all-purposes cons--none are a match for Octavus Roy Cohen's waddling sleuth.
Sourcebooks, 9781464215032, 256pp.
Publication Date: August 1, 2021