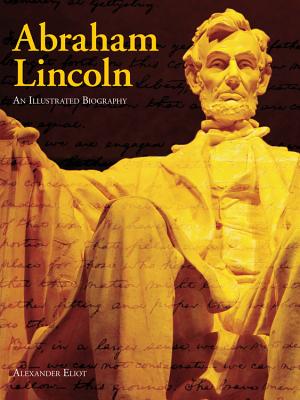 Abraham Lincoln (Hardcover)
An Illustrated Biography
JG Press, 9781464302763, 160pp.
Publication Date: January 1, 2013
* Individual store prices may vary.
Description
The sixteenth president of the United States is regarded by many as the most courageous and diplomatic president during one of the most difficult times in American history. He was forced to deal with the secession of the southern states, the operations of the American Civil War and the antagonisms of political enemies in the North. Such a traumatic and momentous time called for a great leader, and Abraham Lincoln was the man to answer the challenge of a nation.
With less than a year of formal schooling, he rose above the hardscrabble childhood on the frontier through a debt-ridden early career as a circuit-riding country lawyer and minor politician, to national eminence and achievement. A sensitive man, prone to bouts of depression, Abraham Lincoln would provide crucial leadership to a country torn by Civil War. Although the price would be high, Lincoln saw that the United States must again become 'one nation indivisible.'
Over 125 rare photographs and prints supplement this riveting biography, revealing the life of this enigmatic fi gure. The Illustrated Biography of Abraham Lincoln is also a history of the United States during its most critical period, and a pictorial testament to the nation and the one man who held the nation together, a man described by Walt Whitman as 'the grandest fi gure on the crowded canvas of the drama of the nineteenth century.'
About the Author
Author of eleven books, many magazine articles, and was the Art Editor of Time magazine for fifteen years. He is also known as a journalist, travel writer, art critic and historian. His other works include Zen Edge and 300 Years of American Painting.
or
Not Currently Available for Direct Purchase