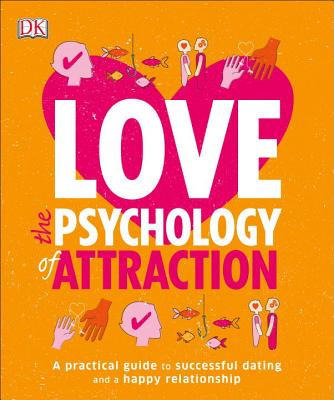 Love (Paperback)
The Psychology of Attraction: A Practical Guide to Successful Dating and a Happy Relationship
DK, 9781465429896, 224pp.
Publication Date: January 5, 2016
* Individual store prices may vary.
Description
Love: The Psychology of Attraction is an easy-to-navigate, step-by-step guide to modern love that's grounded in scientific study, psychological expertise, and practical insights about romance in the age of social media.
Crack the code of compatibility and find the path to true love with this unique guide to finding the perfect mate in the modern world. Love: The Psychology of Attraction offers answers to your burning questions: How should I present myself online? What are red flags in a first phone call? Is it time to meet family members? And, it answers some unexpected questions, too: Is chemistry predictable? Do I have a "lifestyle type"?
With every quiz, assessment, and inviting infographic, Love: The Psychology of Attraction guides you toward deeper, more satisfying relationships that can lead to long-term fulfillment.
About the Author
Dr. Leslie Becker-Phelps is a clinical psychologist, author, and speaker. She is a regular contributor to the Relationships blog for WebMD, as well as the Making Changes blog for Psychology Today, and is the author of Insecure in Love. She lives in New Jersey, where she is on the medical staff of the Robert Wood Johnson University Hospital—Somerset. She also runs a private practice dedicated to helping individuals and couples feel better about themselves in all aspects of their lives. She lives in Basking Ridge, New Jersey.
Praise For Love: The Psychology of Attraction: A Practical Guide to Successful Dating and a Happy Relationship…
"Interactive exercises guide couples onto the road to harmony, and sensible advice will take them even closer to an ideal relationship." — Publishers Weekly
"Charts, diagrams, and illustrations permeate the text, creating a compelling, easy-to-follow read. This is one of the most straightforward guides to dating available." — Library Journal (Starred Review)