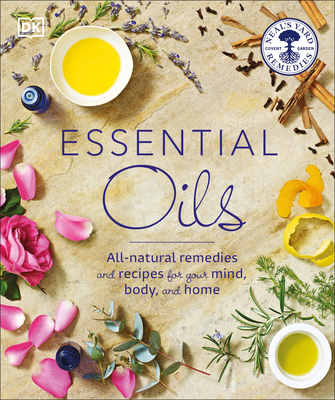 Essential Oils (Paperback)
All-natural remedies and recipes for your mind, body and home
DK, 9781465454379, 256pp.
Publication Date: October 11, 2016
Other Editions of This Title:
Paperback (10/26/2007)
* Individual store prices may vary.
Description
An instructional reference guide to essential oils and aromatherapy from the experts at Neal's Yard Remedies, a trusted source for natural health and beauty products.
Learn how to harness the healing powers of essential oils for treating maladies and improving mental and physical well-being. Use homeopathic alternatives to treat everyday health issues, including acne, PMS, insomnia, and indigestion, and rebalance your energy, enhance your focus, and release stress.
Whether you live an all-natural lifestyle or you are just beginning to use alternative methods to eliminate synthetic chemicals from your everyday products, Essential Oils is packed with authoritative information to answer your questions. This visual guide features comprehensive profiles of 88 essential oils, full-color photographs, and helpful guidance for using, blending, and storing.
An illustrated A-to-Z reference section helps identify the most useful oils, plus shares tips on application methods and massage techniques, and up-to-date safety recommendations help you learn how to use them for maximum benefit.
Essential Oils can help you improve your overall well-being and start you on the path to a more natural you.
About the Author
Susan Curtis is a qualified homeopath and naturopath and is the director of natural health for Neal's Yard Remedies. She is the author of several books, including Looking Good and Feeling Younger and Essential Oils, and is coauthor of Natural Healing for Women. Susan has two grown-up children and is passionate about helping people to live a more natural and healthy lifestyle.Fran Johnson is a passionate cosmetic scientist and aromatherapist, and has been part of the product development team at Neal's Yard Remedies since 2006, formulating therapeutic products for healing and well-being. She has written and teaches a number of Neal's Yard Remedies' courses that cover aromatherapy, natural perfumery, and making cosmetic products.