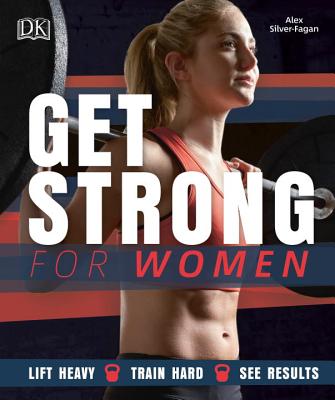 Get Strong for Women (Paperback)
Lift Heavy - Train Hard - See Results
DK, 9781465464897, 192pp.
Publication Date: December 12, 2017
* Individual store prices may vary.
Description
A streamlined exercise program uniting diet advice and step-by-step exercises for women who want to train hard and lift heavy to look and feel strong.
Women who lift know that training with weights is the best way to firm your glutes, tone your abs, and sculpt a powerful, healthy body. Forget the waif-like model: girls with muscle prove that strong is beautiful, so it's time to brave the pain for the gain to get the body you want. This fitness manifesto provides clear, step-by-step exercise instruction as well as easy-to-follow workout programs so you can enter the weight room with confidence and become your strongest self. Using strength-training, cardio, and weight-lifting exercises, Get Strong for Women gives you the tools you need to build muscle, burn fat, and get a strong, fit body.
About the Author
Alex Silver-Fagan is an ACE-certified personal trainer as well as a Certified Functional Strength Coach (CFSC) who knows how to get results. She focuses on building strength and full-body functionality with training programs that include powerlifting, Olympic lifting, CrossFit, running, rowing, spinning, and yoga. With her passion for fitness and unique personal style, she has developed a strong social media following and inspired women all over the world to become their strongest selves. As a Nike Trainer, her hardcore workouts have reached hundreds of thousands of viewers. Alex works regularly with publications like Shape, Self, and Women's Health as a content contributor and model, and she was named as a top-five finalist in the 2016 Women's Health magazine Next Fitness Star search.