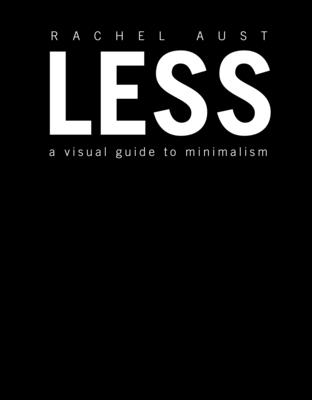 Less (Hardcover)
A Visual Guide to Minimalism
Alpha, 9781465473509, 144pp.
Publication Date: June 12, 2018
* Individual store prices may vary.
Description
Simplify life and amplify living. Master the fundamentals of a minimalist lifestyle with this visual guide.

How can living with less contribute to a greater sense of fulfillment and a more meaningful life? It seems contradictory, yet the minimalist lifestyle, which focuses on scaling back your possessions and simplifying your life to just the essentials, achieves just that. Indulgences and excess often lead to discontentment and depression, but adopt minimal living, and you'll find that less is more:

* More time because you don't waste it caring for and organizing stuff
* More space because you don't fill it with objects of marginal value
* More money because you don't spend it on unnecessary things
* More clarity because your mind isn't bogged down by the clutter around you
* More joy because your energy is spent on experiences and connections

Using decision trees, flow charts, icons, and other graphics, Less shows how minimalism can be applied to any area of life--including home, wardrobe, decor, cooking, cleaning, finances, and time. Rachel Aust shows you that minimalism can be adapted to suit your own goals and help you achieve your version of happiness.
About the Author
Rachel Aust is a health and lifestyle YouTuber who shares her knowledge on a self-titled channel with more than 671,000 subscribers. Her topics range from the highly popular Minimal Series to fitness, lifestyle, beauty, and health. A jack-of-all-trades from Brisbane, Australia, she also works as a photographer, shooting fashion, beauty, food, and advertising campaigns. Her creative Instagram feed has 170,000 followers and focuses on fashion and fitness. She's the co-founder of the fitness blog Eat Run Lift and has written five ebooks: My HIIT Guide, 8 Week Transformation, Simple 7 Day Detox, Get Lean: Exercise, and Get Lean: Nutrition.