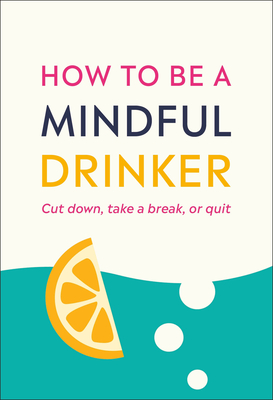 How to Be a Mindful Drinker (Paperback)
Cut Down, Take a Break, or Quit
DK, 9781465492470, 224pp.
Publication Date: December 24, 2019
* Individual store prices may vary.
Description
A practical support plan to help you take control of your alcohol intake, with tools to track progress, deal with triggers, social stresses, and stay on track for the long term.

Fed up with weekend hangovers? Motivated by budgetary or health concerns? Or just want to feel your best every day of the week? Without preaching or waffling, this book guides you towards more mindful, moderate drinking habits, helping you understand your behavior and plan your self-moderation goals. Drawing on highly successful behavior-change tools and techniques, How to Be a Mindful Drinker is designed to guide you toward moderate drinking habits, so that you can live the life you want and put alcohol in its place. Alongside expert advice and guidance, action plans, diagrams of strategies, and motivational quotes, the book also includes support strategies for social situations that you can carry into the future to take control and discover how to change your drinking for good--not just Dry January or Sober for October.
About the Author
Previously a "no off-switch drinker," Laura Willoughby found it hard to give up drinking with no organization or guidance to support her--she considered existing programs too extreme. So she set up Club Soda. A campaigner and "movement maker," her mission is to create a world where no one feels out of place if they don't drink. The techniques and tools in the book have been developed by her business partner Jussi Tolvi, a moderate-drinking Finn and behavioral change specialist, and health coach Dru Jaeger.