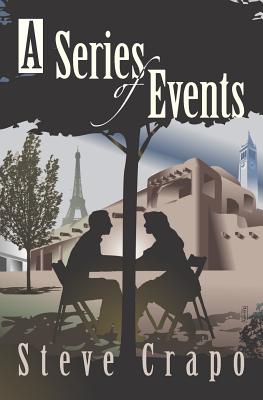 A Series of Events (Paperback)
Createspace, 9781466245242, 366pp.
Publication Date: August 14, 2012
About the Author
Steve Crapo is a psychologist and Professor Emeritus at California State University, East Bay. He was a teacher at Castlemont High School in Oakland and a counselor at Abbott Middle School in San Mateo before joining the faculty at Cal State. His practice of psychotherapy included individuals, couples, and families. He is a native of San Francisco, and lives with his wife Marcia in Berkeley. A clinical vignette can be an effective way of making sense of a therapy session, whether it is some background, a slice of history, a conversation, a dream remembered, or an incident in a client's life that is the focus of analysis. I started writing vignettes for my seminars, and in each vignette it was the job of my characters to act out or present some material. These vignettes provided enough information to give students an opportunity to hone their burgeoning clinical skills. Many a class was devoted to the exploration of the personal and interpersonal worlds of my characters. Mostly it was clinical material. But, as time passed, I began to populate the vignettes with characters that were diversions...some to add depth to Carson and Morgan, some just to be there. Of course, they took on lives of their own. Often after the end of the class, after graduation even, conversations with former students would more often than not turn to my characters: Did Jon and Leda ever work out their relationship issues? What about Jessie? Angela and Wes? What really happened to Viktor and Omar? And Gloria? She looses but wins, doesn't she? Really! What's up with Morgan, Ari, and Blanca? And Morgan and Carson...do Benoit and Didi throw a monkey wrench into their relationship? Then a strange thing happened. Morgan and Carson argued for a change of venue. They wanted more, they said. They wanted to be free from the classroom; they wanted to be free to roam about in the real world. They wanted to be in real stories. They were insistent. They made their case, and it was compelling. I had to agree. The result is Series of Events. I would like to invite you to read my novel, Series of Events."
Advertisement